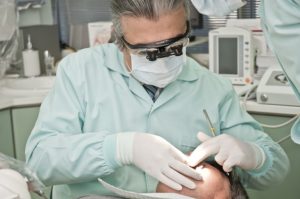 Finding a local dentist is daunting if you are new in the area. After all, we are talking about the health of your teeth and gums. Sure, your insurance company can provide you a list but you have no idea about the quality of their work. This is the primary reason people are hesitant to pick their new dentist immediately. They have no idea or basis to evaluate the best suitable dentist for them.
It is important that you find a good dentist as soon as you are settled in. At the same time, there is no need to rush and pick the first random dentist you see. Your teeth deserve the best attention and care they can get. Here are some tips on how to find a suitable local dentist, but if you need to find a good one right away, please go to this site.
Talk to your old dentist
Chances are your current dentist may know someone in the area. Or he may know someone who can recommend a good dentist in your new place.
Contact your insurance company
They usually have a list of their accredited dentists in the area. You can also ask for an out of network option in case there is no suitable candidate on their list.
Family members, friends, and even colleagues
They can help you find a local dentist. Just make sure that the dentist they recommend did more than just clean their teeth.
Other Medical Professionals
Your family doctor and even local pharmacist can help you find a suitable local dentist.
Use the Internet
The internet can also help you find a good local dentist. You can get real feedback from current or former patients of the local dentists. Just be cautious of feedback that seem impersonal and sounds more like an infomercial.
Visit the Local Offices
You could visit the offices of the local dentists and request to interview them including their staff. They don't have to oblige but their reaction to your request would be enough.
US Embassy
When traveling abroad, you can ask the US embassy or consulate. Ask the staff there which dentist they see. Most likely, they are visiting a US-trained dentist. Since you are in a foreign country you should get the name and location as soon as possible in case of emergencies.
Local or State Dental Society
The local dentist association can provide a list of their members located in your area. You could search for the list via their website or telephone directory. If there is more than one recommended member, you can visit them all and select the best one.
For Those with Health Conditions
If you have some particular health conditions, inform the dentist about it. He can tell you if he can handle your medical condition or recommend another dentist who can.
For People with Disability
If you are disabled, it's important that the dental clinic is easily accessible for you. If it's not, look for a facility with better accommodations.
For Low-cost or Charitable Dental Facility
If you are on a budget, dental school clinics could provide cheaper dental works. The local or state dental society can also provide you a list of dental schools near your area.

Other Criteria You Should Look For In a Dentist
Determine if the clinic hours are convenient for you.
You have no trouble coming to the clinic from your home or place of work.
Inquire about the dentist's level of education, training, and specialty if any.
Ask the dentist about his views and procedures with regards to preventive dentistry.
You can also ask the dentist about how frequently he attends continuing education seminars.
There is no harm asking the dentist with regards to the painkillers he is certified to use in helping you relax during your treatment.
In case of emergency, you need to ask the dentist if he has a colleague who can cover for him.
Finding a local dentist is not easy especially if you just moved into a new place. Fortunately, there are a number of ways by which you can find the best suitable dentist. You can ask your current dentist, dental societies and other medical professionals for their recommendation. Your family, friends and even co-workers may help you find one. You also have to take into account your medical and financial condition in selecting the best dental care provider.